Stronger '08
perhaps the most ambitious project yet by the SSEC Youth Group, it was a large-scale praise-night, but with only enough planning to constitute an weekend outing with the youth group...

considering the ridiculously short preparations, it turned out to be quite a success, with an unexpectedly large turnout from the community. Apparently the praise team has quite a social network...

this is first "flier" that came to be, courtesy of my weirdly creative sister.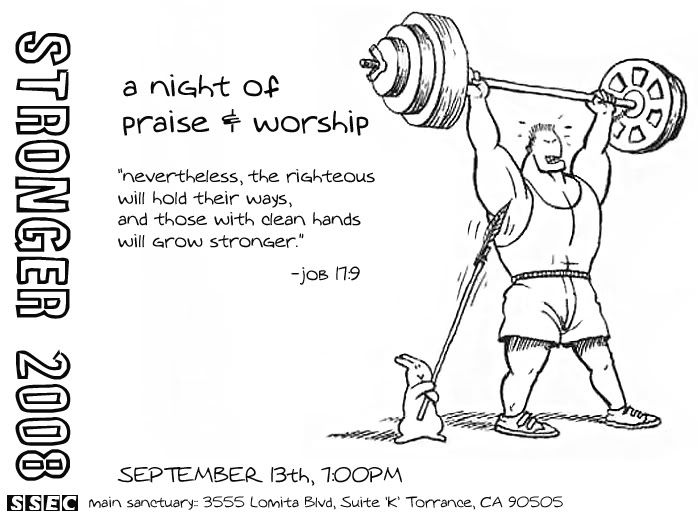 This is the second flier that I came up with... with a silly pop-culture reference.





And here we go. ALL OF THE PHOTO CREDIT GOES TO GILBERT LAM.